In the last article in my series about ways to optimize your WordPress Blog for the Search Engines, I discussed how to verify that the all in one SEO pack plugin is working correctly on your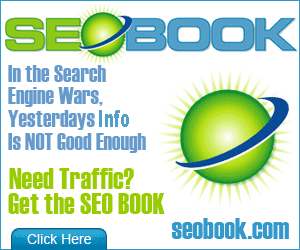 blog.  In this post, I will discuss why the plugin may not be functioning properly and what to do if it is not.  The fix is relatively simple!
Like me, I imagine most of you are using a custom WordPress theme for your blog.  The 'template.php' files on which your custom theme is built may not be 'ready' for the All-In-One-SEO-Pack plugin and if your theme is not 'ready' then installing the SEO plugin won't do much good.  As I discussed in the previous post about verifying the functionality of the plugin, it is relatively simple to check whether it is doing what it is intended to do.  I assume you made it to this post perhaps because you performed the simple check I recommended and found that your all in one SEO pack plugin was not working as intended. Let's discuss how to fix it.
The first thing you need to do is to login to your cpanel.  Remember, this is NOT the same thing as your WordPress admin login.
Step 1) Login to your cpanel.  Go to: http://www.yourdomain.com/cpanel and enter the username and password that you received from your web hosting service.  If your host does not provide cPanel access or you are currently looking for a new hosting service for your WordPress blog, check out HostGator.  This blog is hosted on HostGator servers, as are the majority of my other websites.
Step 2) Click on the FileManager icon from your cpanel home page.
Step 3) Navigate to your Custom Themes folder.  This is the 'themes' folder into which you uploaded your custom WordPress theme.  The path will look something like: /public_html / wp-content / themes / soloss1 / where 'soloss1' is the name of this blog's theme. Your theme name will probably be different – unless you are using the same custom theme as KillerIncome.net
Step 4) Find the file called 'header.php' in THIS folder.  Make sure you have navigated to the correct folder because the fix will ONLY work if you do it in the CORRECT header.php file, which is the one your custom theme is using.
Step 5) Click on the file 'header.php' from among the file list down the left side of the page.  You should see the file name 'header.php' appear in the top right hand side of the page you are on to the right of the scroll bar.  beneath the filename in the upper right portion of your screen you will see some links, one of which is a link to 'Edit File'
Step 6) Click 'Edit File' and an editor page will open and display the source code of your header.php file. 
Step 7) Scroll down to just above the HTML tag </head> that denotes the end of your HEAD section and add the following line of code: <?php wp_head(); ?> just above </head>
Step 8 ) Save and close your header.php file.
Step 9) Verify that your All In One SEO Pack Plugin is now working correctly
That's all there is to it!  You should now be ready to utilize the SEO plugin on your individual post pages.  In our next post we'll talk about some of the best ways to use this plugin to optimize your web pages to their fullest extent.  Until next time!