In my last post in this series about optimizing your WordPress blog for the search engines, I explained a simple fix for the All In One SEO Pack Plugin  that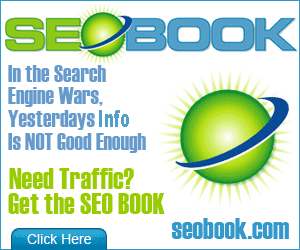 may be necessary for it to work with custom WordPress themes.  Although the fix I described allows the SEO plugin to do what it is supposed to do – namely, allow the publisher to specify unique META tags (including description and keyword tags) on each page of his WordPress blog, the all in one SEO pack plugin does nothing to address the duplicate content issues that WordPress bloggers are plagued by.
Although the default WordPress navigation structure makes it easy for blog readers to find information, the problem is that the same posts appear in multiple areas throughout the blog and this creates different URLs all pointing to pages containing the SAME information – the dreaded duplicate content.  What duplicate content does in the eyes of the search engines is reduce the importance of the main content areas of your site, such as the unique pages and individual posts. Duplicate content can also lead to your blog or website being penalized and not ranking well for your search terms.
This is generally a simple problem to solve, but if you are a new WordPress blogger you might not even realize this problem exists on your blog and could overlook addressing it until it's too late.  All that is necessary for you to do is to tell the search engine spiders NOT to index certain pages of your site.  For example, you may not want the 'tags' pages, 'archives' pages or even the 'category' pages indexed since they all contain duplicate content.
You can address this problem by manually adding 'noindex' meta tags or you could simply use the Duplicate Content Cure plugin.  I am using this plugin on this WordPress blog currently and what it does is simply add the line: <meta name="robots" content="index,follow" /> to the head section of pages you want indexed and the line: <meta name="robots" content="NOindex,follow" /> to the pages you do not want indexed.
By default, this plugin prevents the search engine spiders from indexing tags pages, all archives pages and categories pages.  If you need to have your category pages indexed, for example, all you need to do is:
Change
$index_category_pages = false;
to
$index_category_pages = true;
in the duplicate-content-cure.php file.  As you can probably see, this changes the directions to the search engine spiders from 'do not index my category pages (false)' to 'please do index my cateogory pages (true)'.
Since I am a relatively new WordPress blogger myself, I normally choose to utilize essential WordPress plugins whenever possible – especially if the plugin in question is easy to use and beneficial to my blog's search engine rankings.  The duplicate content cure plugin is definitely both of these!